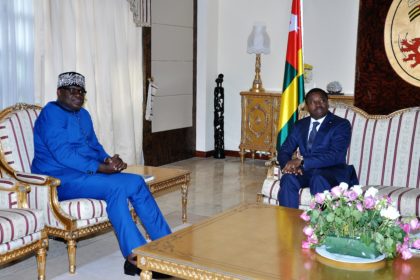 The discussions focused on the project of making a documentary film on illegal immigration and the free movement of goods and people. " I came here today to report to President Faure Gnassingbé, as acting president of ECOWAS, the project of producing a documentary on illegal immigration and the free movement of persons and goods, " he said. Okafor when he left the audience.
Mr. Charles Izu Okafor is recruited by the International Center for the Development and the Fight Against Illegal Immigration for the realization of this documentary of which Togo and Nigeria were selected as a production center.
The Nigerian filmmaker has welcomed the orientation of the head of state for the success of this documentary which is a tool for raising awareness among young people in the ECOWAS space.
President Faure Gnassingbé makes the free movement of people and goods as well as the fight against illegal immigration his hobbyhorse.