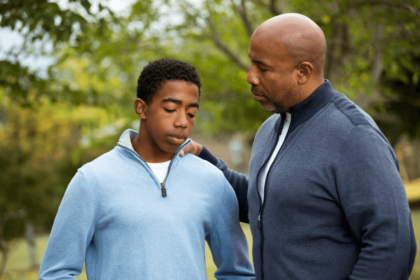 "MY FATHER ONCE TOLD ME"
RETURNING THE YOUTH TO PATRIARCHAL COUNSEL
BY:
CHARLES IZU OKAFOR (JP)
B.A (HONS), M.SC  
 BEING TEXT OF A PAPER PRESENTED AT THE REGIONAL CONVENTION OF THE FULLGOSPEL BUSINESS MEN'S FELLOWSHIP INTERNATIONAL (FGBMFI), HELD IN AKURE, ONDO STATE, NIGERIA.
ON AUGUST 13-15, 2015 
BULLET TEXTS:
Prov. 5:1-4; 9-14
Pro. 4:1-7, 23-24
Exo. 20:12 (only commandment with a promise)
Jere. 35:1-10 (the Sons of Rehab)
Psalm 14:1; Deut 32:1-9; 13-18; 21
EXPOSITORY BEGINNING
Central to evolving rebellious trends in the world, today, is doubting dispositions, toward the reality of God. The age – our age, has risen, in stout defiance, against the divinity of God.
Indeed, no age, before ours, has been so brazen in its scathing refutation of God's "Almightiness"
Suddenly, the gift of "Youth" has become the creator's albatross. There are legions of causative factors for this unsavory trend. But, I suggest that, chief among these factors is this worrisome distancing (or departure) from those iconic, eternal admonitions which elicited from our fathers lips, in our formative years.
FATHERHOOD: A PATRIARCHAL ORDINATION
Now, there is no gain saying the fact that our fathers, as we grew, represented the finest receptacle of all things fit and prosper. We dotted them with virtual admiration. We saw them as the perfect ideal. Indeed they were. Understandably, fathers exuded, and exerted, paternal authority over families. Along with this, came responsibility to provide for, and protect the family.
Furthermore, scriptures hold that fathers are responsible for the religious and moral training of their children (see Deut. 6:7, 20-25; Ex. 12:26-27; Joshua 4:6-7)
Infact, fathers acted as "priests" in families (see Gen. 12:7-8; Job 1:2-51).
It is; therefore, appropriate to submit that, our fathers are beacons that illuminate our present, while pointing the torch in the direction of our future. By divine mandate and charge, they are equipped, spiritually, to peer through our being and chisel out a life, steeped in Godly living and standard. As priests, they go before God, daily, offering us for divine protection, health and material beneficences.
Alas, the youth have, shockingly, arrived at a "new age" trajectory, at which the very thought of those timeless nuggets of fatherly admonitions ache their being to no end. Youth, incrementally, repudiate and brazenly resent all things Godly and God-ward.
THE MODERN AGE, TECHNOLOGY AND YOUTH
Since inception of the industrial age, successive generations have, trans-fixedly, drunk, voluptuously, from the awesome wonder of inventions. Scientists, in their exhibitionist indiscretions, have wrestled themselves, in feverish pursuit of "out – doing God". With this mindset came the renaissance era. It was an era that gave free rein to profound questioning of all things.
There were no limits. All things, including the authority, majesty, supremacy and sovereignty of God were put in the crucible of profound investigation. Result? The fear of God was cast over board. The trend has continued, in depth and reach, till this day.
We now live in a world where men and women see themselves as "creational factory faults" and engage in "repairs" or "re-calibrations, in order to "correct" the creator's "mistakes". Result? Homosexuals, Transsexuals and Bisexuals.
Natural affections are not spared, too, as men and women now fall in "love" with animals and "mate" with them.
What more can I say? Cultism, Satan worship, Gangsterism, Inordinate appetite for material wealth, kidnapping, Terrorism, Rape, incest, Pedophile, Child Slavery, Prostitution, Magic, Advance Fee Fraud (419), Yahoo – Yahoo, Drug addiction, Cannibalism, Violence, Human Trafficking, among other, have become donations from this age, to youth, who have willfully jettisoned "WHAT MY FATHER TOLD ME". For good measure, the foregoing abominable, atrocious and despicable acts, have, preponderantly, gained legitimacy, through parliamentary Acts and Apex Courts' pronouncements in many "civilized capitals" of the "new world".
Interestingly, the arsenal deployed by Satan's "foot soldiers" (scientists, secular humanistic thinkers, humanists, agnostics, star gazers, philosophers, liberal theologians e.t.c.) in the war against God, and His people (especially the youth), are acquired with proceeds from the Almighty's benevolent largesse to creation (see Deut. 32:10-13). Having fed fat from His divine. Cookie jar, the world rises, in nauseating stupidity, and foolishness to say, "There is no God" (Psalm 14:1)
Suddenly, it is not important to know, and reverence, who hid billions of barrels of crude, in ocean bellies; precious stones in Rocky Mountains and, even the constellation, which they have elevated, and deified, for worship and propitiation. God's burning visitation awaits.
Friends, the loving kindness of God, once more, avails to us. He beckons on us to search out, find and walk on the "old road" for our own good (Jer. 6:16).
We live in times and seasons that have stretched God's mercy and grace to breaking points. It will not always be so. There is, indeed, a great foreboding (Jere. 32:29)
WHAT SHALL WE DO? (ACTS 2:37) – A PRESCRIBED HEARTCRY
Sincerely "come to your senses (Lk. 15:17) and do the needful, urgently His loving hands are open to embrace those who will today, here, now:
Renounce all forms of cultism
Confess and repent of the sin of homosexuality
Stop, forthwith, engagements and indulgence in all forms of Advance fee fraud
Refrain from kidnapping
Refrain from Terrorism
Refrain from prostitution and Pimping (i.e sex agent)
Refrain from all bestial acts
Refrain from Assassinations
Refrain from Adultery and fornication
CONCLUSION
Friend, God is a man of war. He has, since creation, been a warrior. He has never lost a battle. He will not lose this current raging inferno which has taken the form of "Mind warfare". Yes, most battles, in this end-time are fought in the mind. Satan is attacking minds and intellects of the youth, with a view to redirecting their thought processes away from what "our fathers told us" about living right in God. Now know this, we are to jealously guard our minds (which is the window to our soul).
The raging apostasy of this age is deeply spiritual and complex. It manifests in shades and hues of technology, stardom, wealthy class, influential corporations and political power. Satan, through its agents, sits and superintends over policies and decision – making platforms, around the world.
The strategy is to ensure that the elect is "contained" in an interlocking web of intricate entrapments, such as to make him buckle and depart from what "My Father Once Told Me". 
Friends know this. All manner of subterfuge will be employed, including ensuring a steady flow of "cash" from demonic treasuries in order to create an impression of success. In Psalm 119:9, God Speaks, through David, to the youth, to resist such shimmering distractions. The end of the matter is for youth to fear God. This is our whole duty (Eccl. 12:13). Praise the Lord.
CHARLES IZU OKAFOR (JP)
Fgbmfl, Nigeria,
Regional Convention
August 13 – 15, 2015
Akure, Ondo State
Nigeria.