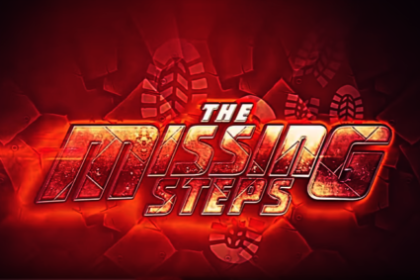 FORMAL LAUNCH OF "THE MISSING STEPS". (PRODUCED & DIRECTED BY CHARLES OKAFOR) FEATURED ON THE SWISS EMBASSY GAZETTE.
April 2018 – The Swiss Gazette. 
Mrs. Faith Ekwekwuo, Dept. of Training, MFA; Migration Adviser Mrs. Jolanda Pfister Herren; and representatives of MFA
Launch of the "Missing Steps"
On 16 October 2017, the Embassy of Switzerland, the International Organization for Migration and the Nigeria Immigration Service invited stakeholders to an official launch of the television mini-series "The Missing Steps" at the Residence of the Swiss Ambassador in Abuja, in the presence of the filmmaker Charles Okafor.
There has been a growing number of irregular migrants leaving Nigeria in search of a better life elsewhere. The worrying trend is that many of the departures are no longer spontaneous individual decisions but a well-structured and carefully orchestrated agenda to escape difficult socio-economic situations, with the illusion that situations in the destination country is better.
Prominent voices in the field of migration like Ambassador (Dr.) Martins Uhomoibhi, President of Pan African Institute for Global Affairs and Strategy (PAIGAS), and Honorable Mrs. Abike Dabiri-Erewa, Senior Special Assistant to the President on Foreign Relations and Diaspora Affairs, were present in support of the launch.
Speakers and participants
Cross section of speakers and guests
"The Missing Steps" television mini-series is aimed at raising awareness of the risks of following irregular migration routes. After airing on the national television, the mini-series can now be accessed on YouTube: https://www.youtube.com/playlist?list=PLRbKvfUUi8o YsKi4eEJgqnCoca8ZBA1Ey